TOP 5 TIPS FOR QUALITY BREAST AUGMENTATION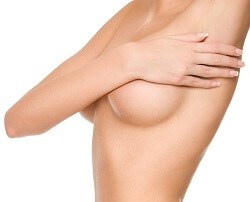 Breast augmentation, also known as augmentation mammoplasty, is a type of plastic surgery that makes a patient's breasts bigger and more appealing. Breast augmentation can also be used to increase the size of one breast in order to correct size asymmetry.
This procedure is quite safe and incredibly popular. If you have been considering increasing the size of your breasts with breast augmentation, these 5 tips will help you get the results you've been hoping for.
OUR TOP 5 TIPS FOR QUALITY BREAST AUGMENTATION
1. BE COMPLETELY HONEST DURING YOUR CONSULTATION
It can feel embarrassing to talk about personal things like your medical history and your beauty goals. However, during your consultation with your plastic surgeon, it is incredibly important to be as honest as possible. The better your surgeon understands your goals, the easier it will be for them to give you the results you've been looking for. When they know your full medical history, they can take it into account when planning the surgery in order to avoid any complications.
2. KNOW YOUR BREAST-IMPLANT OPTIONS
Breast implants come in a variety of types, sizes, shapes, and textures. There are two main types of breast implants: silicone and saline. Silicone implants feel and look more realistic, but it will be more difficult to detect implant ruptures because they may not experience any visual deflation. Saline implants do not have as realist of a look and feel, but they have a saline solution filling, so they experience visual deflation and you will know sooner if there is a leak.
3. TRY THEM ON FOR SIZE BEFORE MAKING A DECISION
You can now try on sizers in our office to experience the feeling of multiple sizes of breast implant before getting a breast augmentation. Sizers are bead-filled neoprene sacks that will help you decide on the best size option for you.
4. GET AS MUCH REST AS POSSIBLE AFTER YOUR BREAST AUGMENTATION
To get the most out of your breast-augmentation surgery, make sure to follow Dr. Chevray's instructions carefully after your procedure. You will have to take painkillers to address discomfort, wear a supportive post-surgical bra without underwire, and have somebody at home to help you around the house while you are recovering. Avoid any strenuous activities, and take time off from work until Dr. Chevray clears you to return.
5. PICK THE RIGHT PLASTIC SURGEON FOR THE JOB
If you're interested in a breast augmentation, you'll need to find the right plastic surgeon to perform it. Not only should they be certified by the American Board of Plastic Surgery, they should have at least ten years of experience under their belt and come well-recommended. It is advisable to ask for a recommendation from a friend or family member who has previously undergone breast augmentation. Meet with several plastic surgeons to help decide on the right one for you.
TAKING THE NEXT STEP
Dr. Pierre Chevray is a highly skilled board-certified plastic surgeon with years of experience and numerous satisfied breast-augmentation patients. Contact our office today to set up your consultation with Dr. Chevray.