SHRINK TROUBLE AREAS USING LIPOSUCTION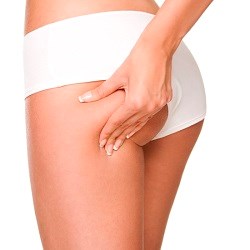 Even after arriving at your ideal body weight, you may notice stubborn fat in certain areas of your body. Liposuction can give you a well-contoured shape by reducing excess fat from the areas where fat stays resistant to diet and exercise. Once you get rid of this excess fat, you will be able to achieve that highly coveted sculpted and fitter-looking body.
LIPOSUCTION
Liposuction is a surgery that provides targeted fat reduction in order to slim down areas of the body. It is the most popular procedure for the removal of excess fat. If you fall within the range of 30% of your ideal body weight for your height and age, you can consider liposuction.
Before the surgery, you will be evaluated thoroughly to rule out any potential complications. You will be able to discuss your aesthetic goals and ask any questions that you may have.
The liposuction procedure generally does not require an overnight stay. During the procedure, you will be put under anesthesia in order to be comfortable and free of any pain.
Dr. Chevray will make incisions in the areas targeted for fat reduction, and with the help of a cannula, he will loosen the excess fat. A vacuum will help to suction out the loosened fat.
AREAS THAT CAN BE TREATED
Liposuction is a versatile option that can be used to correct many trouble areas, including the following:
Back and upper torso – The protruding bulges in these areas can be embarrassing and can cause self-esteem issues. With the help of liposuction, they can be evened out effectively.
Abdomen – Who doesn't want a sculpted abdomen? Even after you reach your ideal body weight, stubborn areas of excess fat may remain. These can make you feel uncomfortable wearing the kind of clothing you would prefer and may make you avoid certain social situations. Liposuction will help to contour your abdomen.
Male breast reduction – Excessive fatty tissue in the chest may cause men to develop "man boobs." Liposuction can effectively make that stubborn fat on your chest disappear, giving you a more masculine sculpted chest.
Cankles – The meeting place of the calf and the ankle is a trouble area for many. Liposuction can restore much-needed definition to this area.
Jawline – Many people are troubled by a double chin. The appearance of excess fat around the chin area makes the face look wider and frameless. Liposuction around your jawline can give you a more defined and attractive chin and jawline.
HEALING AND RESULTS
After surgery, you will need to recover and heal for a time. You will have to wear a post-surgical elastic compression garment in the treated areas in order to help the skin better conform to the new contours. Apart from heavy exercise, you will be able to resume normal activities within a few days.
Once the post-surgical swelling goes away, you will notice the improvements in your trouble areas. Liposuction is not a treatment for obesity, but it is a procedure to give you an enhanced and shapely look.
MAKE AN APPOINTMENT FOR YOUR LIPOSUCTION CONSULTATION
Ready to find out more about liposuction? Contact the office of Dr. Pierre Chevray, a board-certified plastic surgeon, to arrange your consultation.