NOBODY FEELS GOOD ABOUT EXCESS BELLY FAT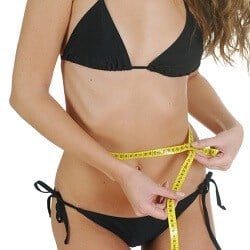 People can be very insecure about their appearances, especially individuals who are on the heavier side. There are many reasons behind why someone gains weight. The most common ones are unhealthy eating habits and lack of exercise. A sedentary lifestyle can make one lethargic. Combine that with a diet full of foods that are high in fat and sugar, you're sure to pile on the pounds. Genetics and hormones also play a role in gaining weight.
The most common areas of your body that are quick to accumulate fat are the abdomen, hips, buttocks, and thighs. When excess fat accumulates around your midriff, it makes it difficult to wear your favorite dresses or trousers.
A protruding tummy can also cause people to feel insecure and less confident about themselves. Following a healthy diet and exercising can help reduce belly fat, but some people do not have much luck. Fortunately for them, there is a way to look their best again.
SAY HELLO TO THE TUMMY TUCK
The tummy tuck is a plastic surgery that can help people achieve a leaner, more toned tummy. This procedure is the best option for individuals who have excess belly fat, loose skin around their abdomen, and weakened muscles in the abdominal area caused by pregnancy or weight loss.
The tummy tuck is not a weight loss procedure, but it can help people who struggle with getting a toned tummy, obtain the contours they desire.
Also known as abdominoplasty, this surgery helps refine the contours of an individual's body. By removing excess skin and fat, it gives the person a more attractive and enviable figure.
WHAT HAPPENS DURING A TUMMY TUCK?
During this procedure, the patient is administered general anesthesia. The surgeon will make a few incisions in pre-determined areas on the abdomen and sides. Through these incisions, they will remove excess fat using liposuction.
If the patient has loose or sagging skin, the surgeon will remove the excess skin tissue. The skin will then be tightened and secured. If necessary, the navel may be repositioned as well. After all these changes are made, the incisions are closed using sutures.
Following the surgery, patients will need to take two to three weeks off from work and their regular schedule to recover. Once the incisions have healed, the sutures will be removed. The patient will experience some discomfort for about a week after the surgery. These will reduce over time and the patient can move normally.
The tummy tuck procedure can be combined with other procedures such as thigh lifts, butt lifts, and breast procedures to achieve a uniform, toned figure. It is also included in what is known as a Mommy Makeover, a combination of two or more cosmetic procedures aimed at improving a woman's appearance after childbirth.
THE RESULTS OF A TUMMY TUCK
Once the patient has recovered from the tummy tuck surgery, the results are very apparent. Their figure is leaner and more toned. There is no more excess fat or skin around the abdomen. The individual's figure appears more toned and youthful.
After undergoing an abdominoplasty, people have also expressed an improvement in their self-respect and confidence levels. They are happier with their appearance and that combined with the fact that they can wear their favorite clothes again makes this a surgery worth learning more about.
SCHEDULE YOUR TUMMY TUCK CONSULTATION
Contact Chevray Plastic Surgery to schedule your informative consultation today. Board-certified plastic surgeon Dr. Pierre Chevray can help guide you through the entire process and deliver excellent results that will make you look and feel great.