MY BREASTS ARE GIVING ME CONSTANT BACK PAIN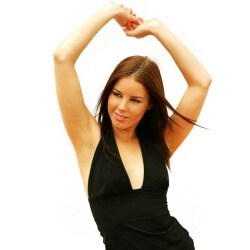 Women with large breasts experience severe backaches, shoulder pain, and neck issues. It is estimated that large breasts affect nearly one million women worldwide. Larger breasts pull the body forward and downward, and over time, this leads to a significant amount of discomfort.
Breast-reduction surgery is a commonly requested procedure to eliminate discomfort and pain. The surgery reduces the size of the patient's breasts and reshapes them in proportion to the rest of their body. Breast-reduction surgery removes excess skin, fat, and breast tissue and relieves the physical strains of overly large breasts.
WHO IS ELIGIBLE FOR BREAST REDUCTION?
• A physically healthy person
• Women who have realistic expectations about the surgery
• Women who do not smoke
• Women who experience discomfort and pain due to their overly large breasts
• Women who have limited physical abilities because of the size of their breasts
• People with persistent skin irritation in the crease of the breasts
• People who can follow pre-op and post-op medical instructions
THE PROCEDURE FOLLOWED DURING A BREAST REDUCTION
The first step is to schedule a consultation with Dr. Chevray. There will be measurements taken of the breast sizes, and your potential candidacy will be discussed.
The surgery will take place in an outpatient facility, and the patient may have to stay overnight in the hospital. General anesthesia will be administered before the surgery begins.
Dr. Chevray then begins to make the incisions for the procedure. The best-suited incision technique is decided on based on every patient's unique case. Excess skin, glandular breast tissue, and fatty tissue are removed as needed. Dr. Chevray will then close the incisions with stitches.
WHAT DOES THE RECOVERY PERIOD LOOK LIKE?
After the breast reduction, elastic bandages will be used to help support the breasts as they heal. Support bras may be recommended as well.
Instructions and medical advice will be given by Dr. Chevray; it is important to follow these instructions to avoid any side-effects and to ensure that the scars heal well.
A minimum of one week of rest after the breast reduction is required. While recovering, it is necessary to avoid intense physical activities for a time. There will be slight temporary breast pain, which is normal after surgery.
HOW DOES ONE PREPARE FOR A BREAST REDUCTION?
Dr. Chevray will provide thorough instructions before the surgery and will answer your questions in detail. Here are some of the common instructions given to people before the surgery:
• Stop smoking at least six weeks before the surgery to accelerate the healing process.
• Avoid certain anti-inflammatory drugs and herbal medications.
• Hydrate well to ensure safe recovery and prevent critical issues.
• Reduce the consumption of alcohol.
• Ensure that foods that are high in protein and low in sodium (like fresh fruits, vegetables, and lots of caffeine-free beverages) are well stocked.
MAKE AN APPOINTMENT TO LEARN MORE
Dr. Pierre Chevray, a board-certified plastic surgeon, will be happy to answer your questions regarding breast reduction as part of an in-office consultation. Contact us today to set up your consultation and find out more.