BREAST RECONSTRUCTION OPTIONS HOUSTON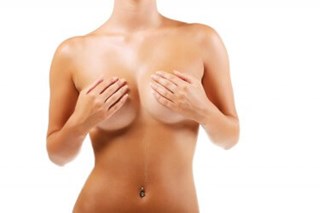 The decision to reconstruct your breasts after a mastectomy is a highly personal one. For some women, rebuilding the breasts may not be a priority, while for others, the rebuilding of the breasts can be an integral part in feeling like themselves again. Reconstruction of the breasts can be achieved in a few different ways:
1. Through an autologous tissue flap fem the lower abdomen or back
2. Through the use of breast implants
3. Through a combination of flaps and implants
Typically the autologous tissue flaps (DIEP, SIEA, and TRAM flaps) are able to achieve more realistic, natural looking results than implants.
In a TRAM flap to a DIEP to a SGAP flap procedure here are primarily one of two things occurring: the fat, muscle and skin from the back or abdomen is donated to build the breast mound, or tissue from the chest wall is expanded over time using an expander to create a pocket space for a silicone or saline implant. There are benefits and drawbacks to each and much of the decision will depend on what will work best for your body. No matter the technique, there will be scars, but your plastic surgeon will do their best to hide them where possible. Generally speaking, reconstructed breasts often don't have the same sensation as normal breasts either.
Following the breast reconstruction procedure, it is common to experience slight bruising, pain and swelling which your plastic surgeon will tell how best to regulate and they will subside in the days and weeks that follow. Initial results will be visible immediately after the procedure, but more accurate results will be revealed after you've properly healed.
It's important to have realistic expectations for what is achievable through breast reconstruction. Looking at before and after photos and speaking with your plastic surgeon about your goals and options can help give you a clear picture of what results may be possible for you.