BREAST RECONSTRUCTION AFTER BRCA 1 AND BRCA 2 TREATMENT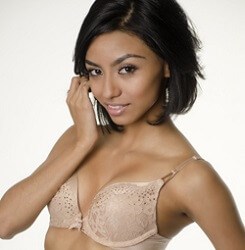 Breast cancer is one of the most common forms of cancer to affect women around the world. Women are at higher risk of developing breast cancer if their genes have a mutation for the breast cancer gene. The BRCA1 and BRCA2 are the gene mutations responsible for hereditary breast cancer in women. BRCA stands for BReast CAncer susceptibility gene.
Today, genetic testing has made it possible for doctors to identify breast cancer genes in patients. If a woman has any of these mutations, then the woman is at risk of developing breast cancer. Many women, after finding out that they are susceptible to breast cancer, opt to have their breasts removed in order to eliminate the chances of developing cancer.
Mastectomy, or breast removal, is an emotionally challenging experience for women, especially women who are too young to undergo complete removal of their breasts. This is why many women opt for breast-reconstruction surgery after a mastectomy.
HOW IS A BREAST RECONSTRUCTION PERFORMED?
A breast reconstruction is an extensive procedure that can take months to reach completion. Dr. Chevray can reconstruct the entire mammary structure from skin, fat, and implants. There are several potential stages in a breast reconstruction.
The first step is to create a breast mound that is large enough to support an implant. In order to create the mound, Dr. Chevray can transfer a flap of skin, fat, and muscles to create a structure that can hold and support an implant.
Once the flap has been constructed, the next step is to expand the tissues in order to be able to provide the coverage required for a breast implant. This is done by placing a tissue expander within the flap. Over the course of several months, Dr. Chevray will fill this expander with saline. Gradually, the volume of the saline is increased until the desired shape is obtained. The expander is then removed and replaced with a proper implant.
The final step is to construct the nipple-areolar complex. Precisely folding the skin creates the nipple. The appearance of the areola is created by using tattooing.
HOW TO PREPARE FOR A BREAST RECONSTRUCTION
A breast reconstruction is extensive, and so recovery can take a long time. It is an emotionally and physically challenging experience, so it is important to be as informed about the procedure as possible. Always keep realistic expectations and discuss every aspect of the journey with Dr. Chevray. Refrain from smoking and taking medicines like aspirin and ibuprofen before your procedure.
AFTER THE SURGERY
Immediately after the surgery, you are likely to notice swelling and bruising around the treatment area. These are temporary side effects of the reconstruction surgery and will subside gradually. The full results of your breast reconstruction are visible once the swelling has completely ameliorated.
CONSIDERING MASTECTOMY SURGERY?
If you have undergone genetic testing and BRCA 1 or BRCA 2 gene mutations have been discovered, you may be considering mastectomy and reconstruction. Find out more – schedule a consultation with Dr. Pierre Chevray, an experienced board-certified plastic surgeon, by contacting our office.