ARE YOUR LINES AND WRINKLES STARTING TO GET TO YOU?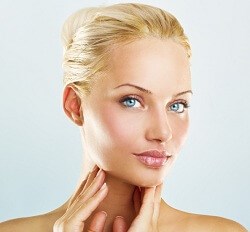 Age catches up with all of us at some point, and regardless of how fit we are, it eventually starts to show. Age lines are an unavoidable part of getting older, but thanks to modern medicine, we can hold on to our youthful looks for a while longer. If lines and wrinkles are bothering you then you can opt for a facelift procedure.
THE FACELIFT – GOOD CANDIDATES
A facelift, or rhytidectomy, is ideal for to healthy adults who have good skin elasticity. The procedure is not restricted to a certain age group, so even elderly people over the age of seventy years can have the procedure, provided that they are healthy and that their skin has retained some amount of elasticity.
A well-defined facial bone structure shows better results after the surgery. People with loose skin around the face and neck can consider opting for a facelift procedure. The most important thing, however, is that the candidate should be in good overall health and medically fit for surgery.
THE FACELIFT – YOUR CONSULTATION
A facelift needs to be performed by a qualified board-certified plastic surgeon. If you choose to undergo a facelift, consult with a well-reputed plastic surgeon and ask any questions you have about the procedure. Tell your doctor about your goals and ask which options are the best for your procedure. Inform your doctor of any pre-existing medical conditions or drug allergies before coming in for surgery.
THE FACELIFT – YOUR PROCEDURE
The procedure will take place under general anesthesia or local anesthesia with intravenous sedation. During the procedure, the surgeon will make an incision in the hairline at the temples. This incision will go around the ears all the way to the bottom of the scalp where the head meets the neck.
The skin is lifted from the underlying tissue, excess fat is removed or redistributed, and the muscles are tightened. The skin is then stretched over the new contours and excess skin is trimmed off. The incision is closed with stitches or skin adhesives.
THE FACELIFT – YOUR RECOVERY
The surgeon will provide you with a set of facelift aftercare instructions, which you will need to follow carefully in order to avoid any post-surgical complications. This will also help to make your recovery process as short as possible.
There will be some amount of bruising and swelling of the face after the facelift procedure, but this will heal in a week or two. Cold compresses or ice packs may be useful in bringing down swelling and bruising, but make sure to use as directed.
After a time, your incisions will have healed to the point where stitches can be removed. During a follow-up appointment, your stitches will be carefully taken out as part of the healing process.
Once the recovery period is complete, you will see natural-looking results that you can be proud of. Wrinkles will be drastically reduced, you will look younger, and your skin will look healthier.
GET IN TOUCH FOR A CONSULTATION
The best way to learn more about the facelift procedure and whether or not it is right for you is by speaking with Dr. Pierre Chevray during a consultation. Dr. Chevray is a board-certified plastic surgeon with years of experience and will be happy to help. Contact us for your consultation.